Estimates
Darling Paint Estimates:
Darling Paint Company will provide an estimate for services, upon your request. In addition, we offer educational materials and will not begin work until a written agreement detailing all aspects of your particular service is in effect.

The Estimate & Work Process:
A representative of our company will visit your property to assess it's size, complexity, and condition.
The representative will discuss the assessment and provide you with a price for your requested service.
Details of the estimate may be discussed, specific paints or other materials selected, and questions or concerns will be discussed or answered.
A formal work agreement is created and then signed by you and Darling Paint Company.
Work will begin according to the details specified in the work agreement.

FYI: Most indoor projects and some outdoor projects can be done in the colder seasons
---
​
Darling Paint Company uses the finest quality paints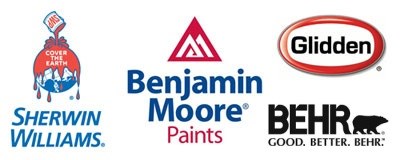 ---
​
Free Estimates, Fully Insured!!!
---