Paint Education
Darling Paint Education Center:
Darling Paint assists with all phases of the painting process-whether you must identify the source of a problem, or consider painting a new surface! Our Paint Education Center can help you to identify the cause of failing paint or surface construction, incorporate the right solution, and avoid similar problems in the future. An understanding of the paint process and of the condition and history of your home will also help the Darling Paint Crew to provide better service
​


Darling Paint Company uses the finest quality paints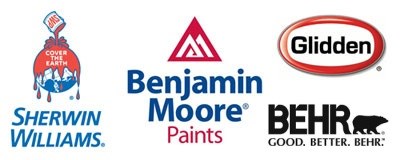 ---
​
Free Estimates, Fully Insured!!!
---