Gallery
Residential Homes:
Darling Paint has serviced thousands of residential properties. Though it would be impossible to display all of them, we have selected several homes that best demonstrate our quality of work.
​

Commercial Properties:

Commercial buildings command special attention to address the specialized needs of their business owners and organization leaders. Darling Paint Company has provided both interior and exterior painting and surface related construction for several commercial buildings, including a large historic church and a twelve story building.
​

Darling Paint Company uses the finest quality paints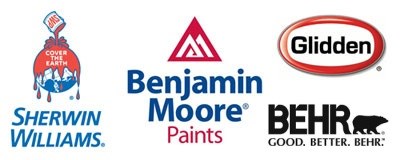 ---
​
Free Estimates, Fully Insured!!!
---